rocket scientists and satellite experts
OUR TEAM
Dr. Huiwen Yao
Chief Technology Officer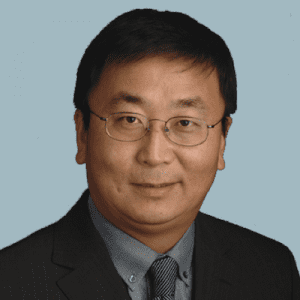 Dr. Huiwen Yao brings 30+ years' successful experience in engineering team building and management, system architecture, research and technology development and program execution in communications satellites. Previously, he was the Senior Director of Commercial Payload/RF Engineering in the Space Systems Group of Northrop Grumman Innovation Systems (previously Orbital ATK). He was a major contributor to the success of the commercial satellite business of Orbital/Orbital ATK with more than 40 GEO communications satellites delivered. Dr. Yao is the author of more than 55 technical papers and a book chapter in the fields of communications systems, antennas, microwave/RF components and EM simulations/CAD. He has been granted two U.S. patents. He received his B.S. and M.S. degrees in electrical engineering from Beijing Institute of Technology and a Ph.D. in electronic physics from the University of Maryland.
OUR VISION
Creating a New Space
Our team of space scientists is on a mission to dramatically transform how satellites will be designed, built and launched. All-new applications, faster launch times and plummeting costs are right on the horizon. With our patented satellite technology orbiting 1,000 miles above, we'll all be able to do more with less down here.