Only a fraction of Earth's surface has cellular coverage, contributing to the billions of people who have no internet access. A new space-based cellular broadband network, like the kind AST SpaceMobile is building, would enhance connectivity for those who already have coverage. However, it may also connect people who live in places where cellular broadband coverage doesn't yet exist, is unreliable, or is otherwise out of reach.
We want to make the seemingly impossible possible while positively impacting billions of lives across the globe.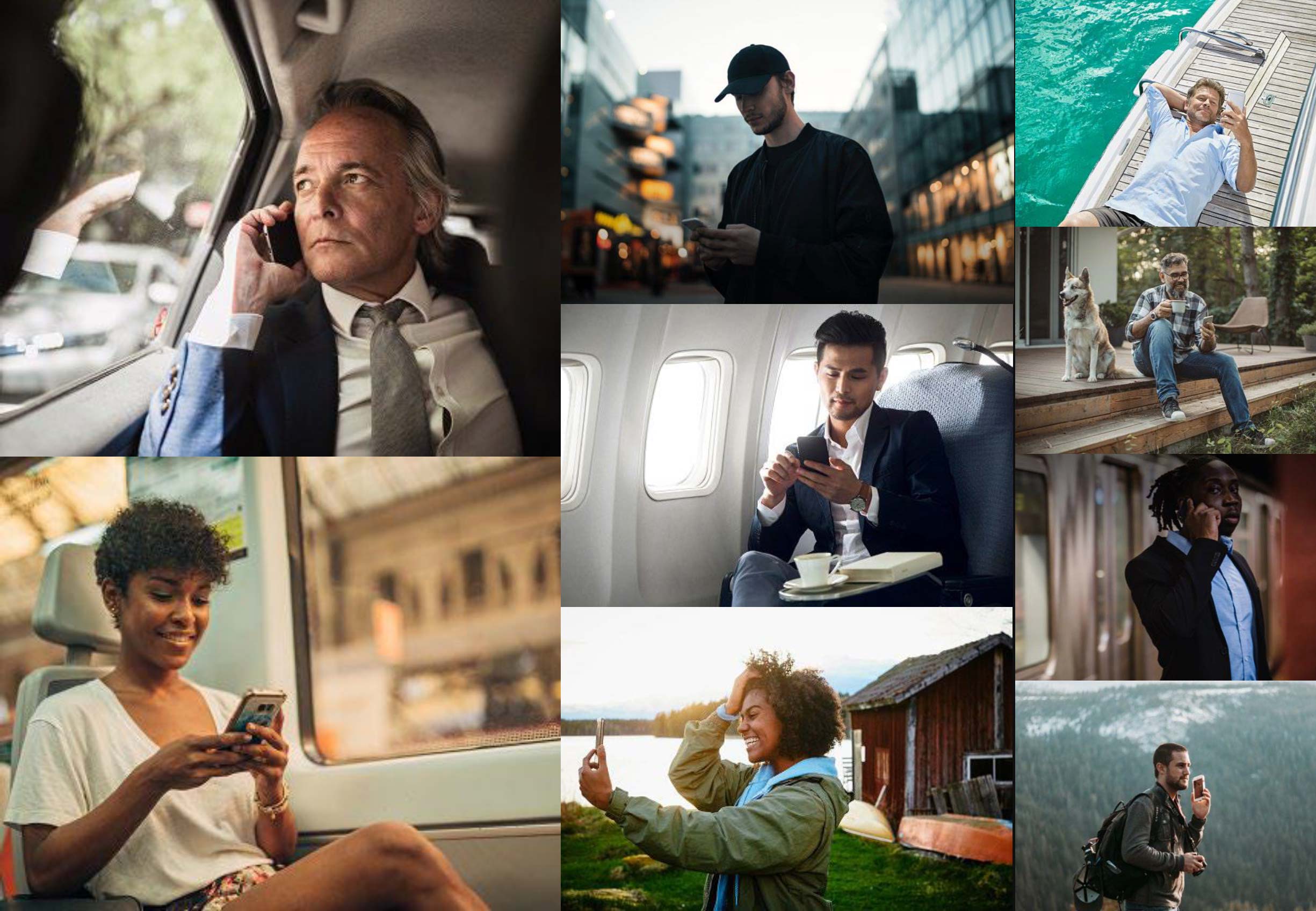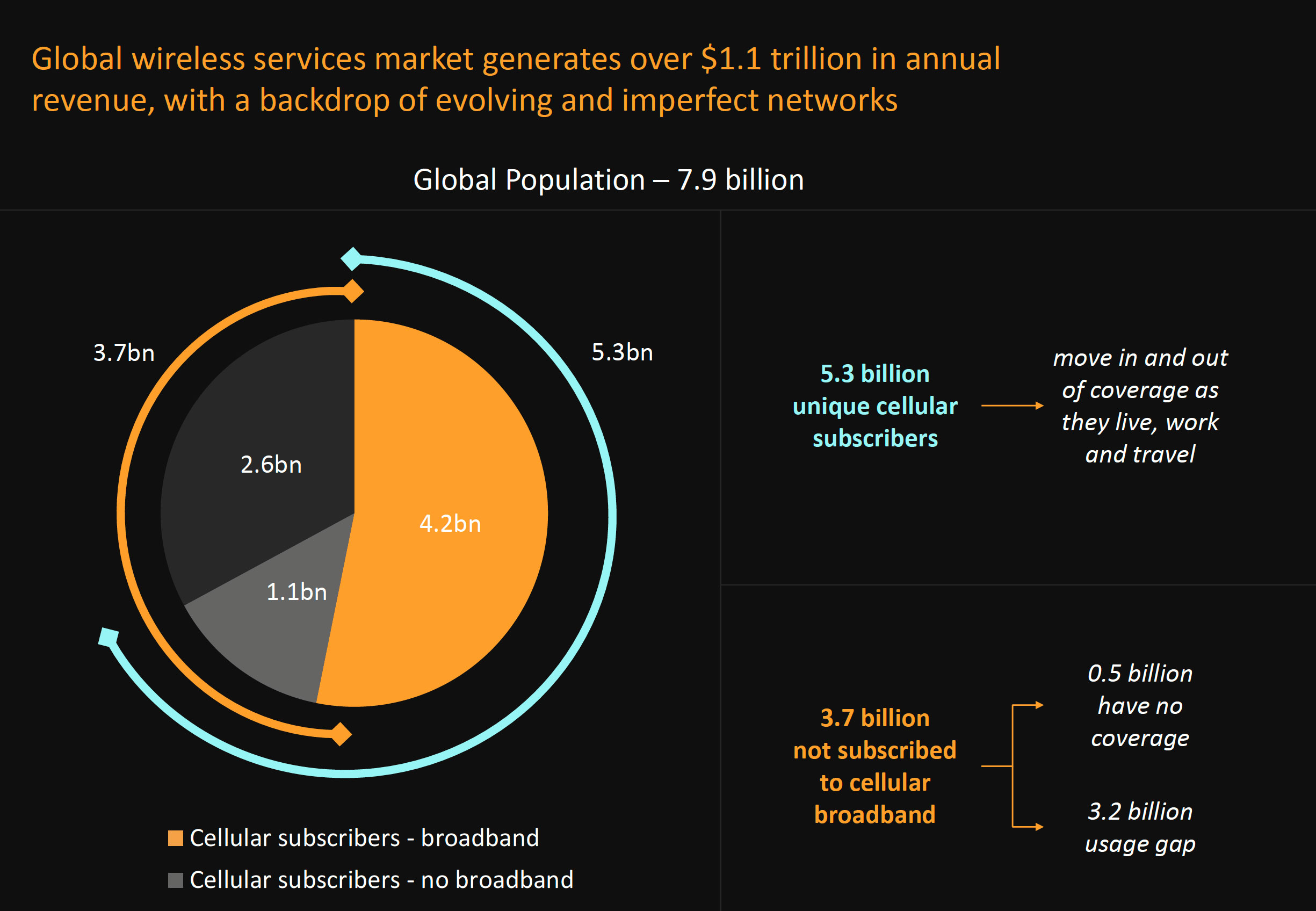 Giant total addressable market.
More than 1 billion people are still unconnected because they remain out of reach by traditional wireless networks. SpaceMobile will finally welcome them into the digital economy… not to mention open them up to all sorts of opportunities for education, social networking, healthcare and so much more.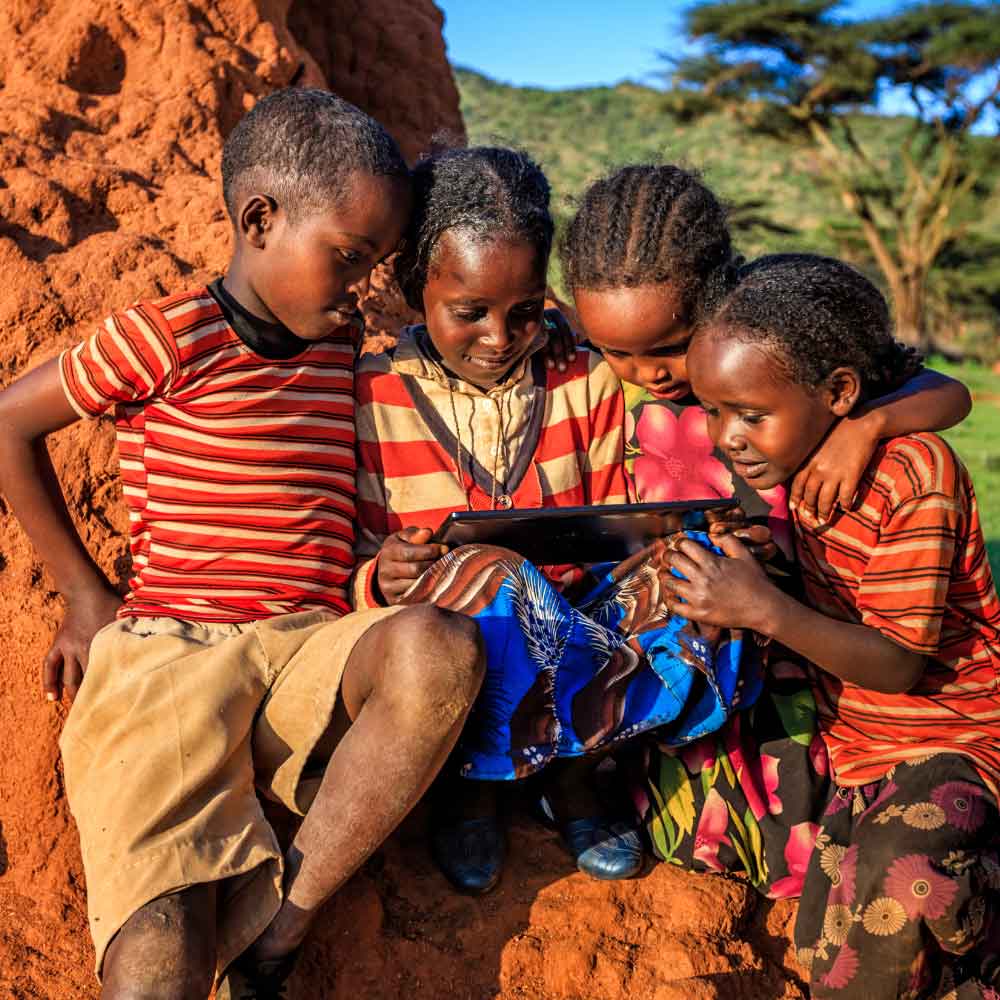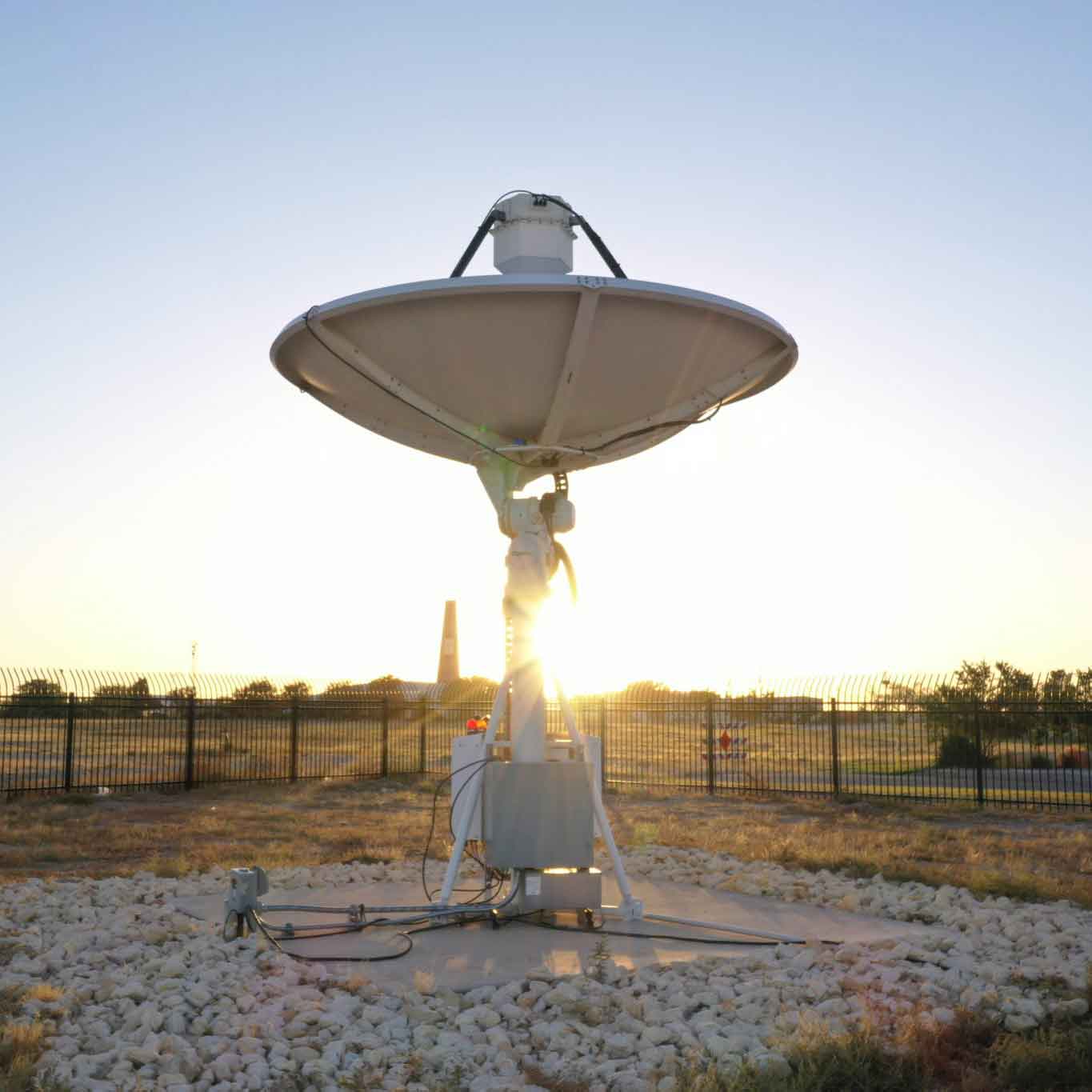 Revolutionary tech, over 1,600 patent & patent-pending claims and first-mover advantage.
AST SpaceMobile is taking state-of-the-art technology normally used in the automotive industry and adapting its design to withstand the harsh conditions of space. We intend to leverage our partner TSMC's technology which will afford us energy efficiency so that our product can reach the maximum output and help service a massive network. Our strategic partnerships and revolutionary technology have afforded us a first-mover advantage – and a promise to our customers to exceed their expectations.
Industry-leading strategic partners.
AST SpaceMobile is partnered with leading technology and international cell provider companies to ensure a high-quality service for our customers. Utilizing our partners' technology and modifying it to withstand space conditions will allow us to grant our customers access to high-speed cellular broadband connection like never seen before.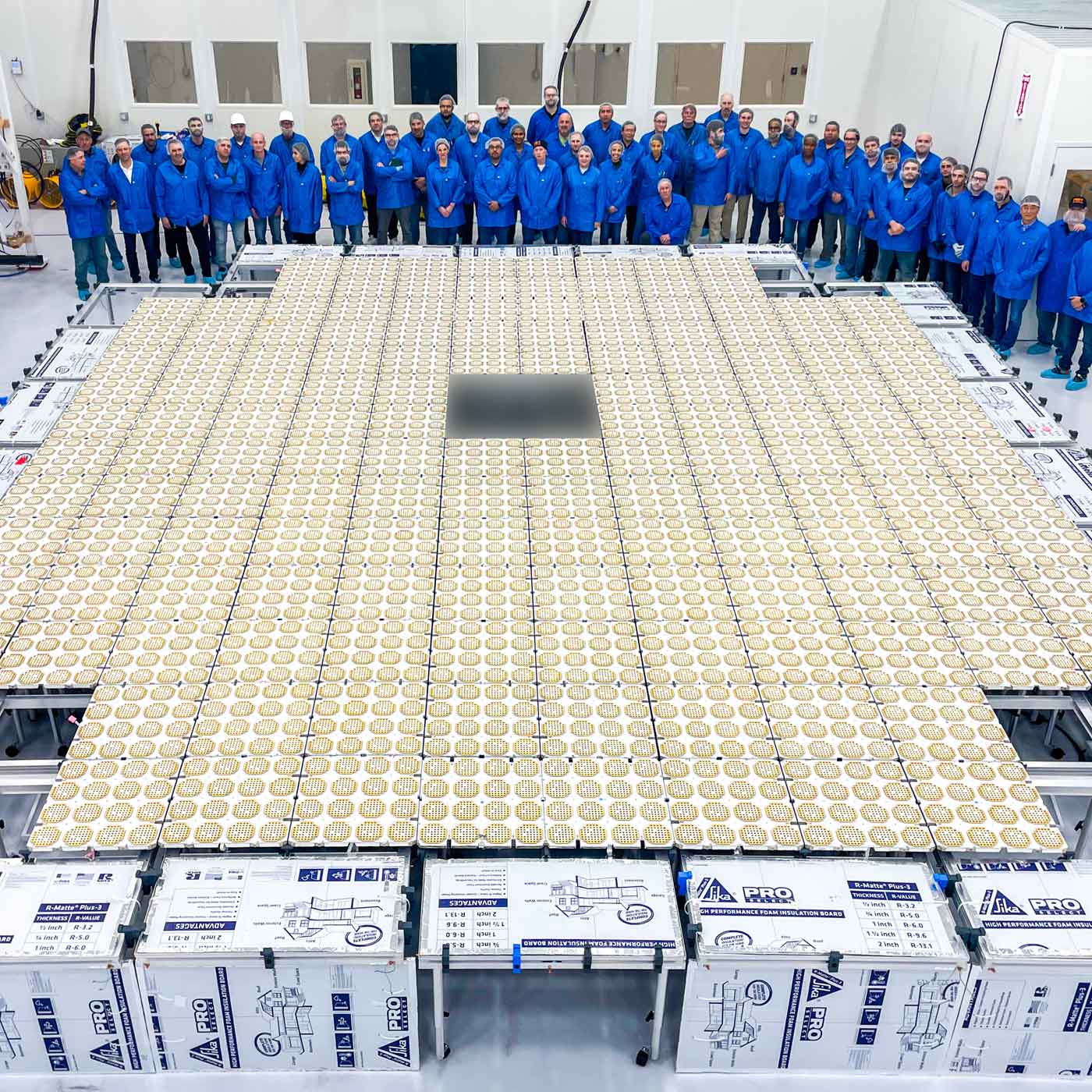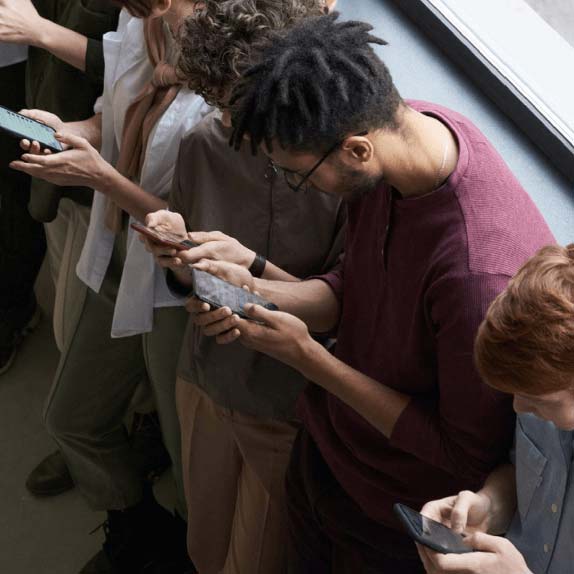 Built-in customer base ready to be turned on.
Access to each cell provider's customer base allows us to integrate our technology seamlessly with users' mobile devices and give them the option to connect to our satellite networks. We want to give existing and new customers the opportunity to form connections via our technology, and also gain new experiences.
Flexible, scalable business model.
Being a part of a rapidly growing industry requires flexibility and attention to detail. At AST SpaceMobile, we want to ensure that we are efficiently providing the best technology available as the first movers in the industry, but also leaving room for growth to meet a potential increase in demand in the near future. Our business model leverages high-quality technology, incorporates strategic partners, and adapts to the volatility of the industry.